F1: More misery for Hamilton, Rosberg on pole
Hello! socialbuzz 1.0 Is Not Installed Please Run Installer First For More Information Read Documentation.
Hello! socialbuzz 1.0 Is Not Installed Please Run Installer First For More Information Read Documentation.
Waiting for approval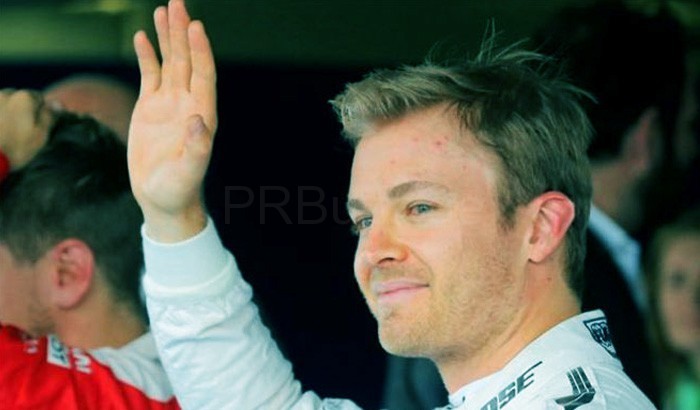 Formula One championship leader Nico Rosberg seized pole position for the Russian Grand Prix on Saturday after a power unit failure piled more misery on Mercedes team mate Lewis Hamilton. The German, chasing his seventh successive win and fourth of the season, clinched one of the easiest poles of his career and will be joined on the front row by Finland's Valtteri Bottas in a Williams. Ferrari's Sebastian Vettel qualified second but has a five-place grid penalty for an unscheduled gearbox change. "I was quite confident that the lap was good enough," said Rosberg, whose best effort was a hefty 0.706 seconds faster than Vettel's. "In Quali Two Ferrari was quite far away and I knew that Lewis was unable to participate in the last part of qualifying. I was very sure it was going to be enough," added the German, who also took pole last year in Sochi. It was the 24th pole of Rosberg's career and the 40th in 42 races for champions Mercedes. Hamilton, the triple world champion and winner in Russia for the past two years but 36 points behind Rosberg in a season full of setbacks, saw his luck desert him in qualifying for the second race in a row. The Briton had been quickest in practice but was sidelined from the final 10-car showdown for pole when his car's power unit failed during the second phase. He will start 10th. "It's the second engine I took at the last race and it's the same failure as the last race," said an unhappy Hamilton, who was also reprimanded by stewards for failing to follow the race director's instructions at turn two. The reprimand was his second of the season, with a third triggering a 10 place grid penalty. In China two weeks ago Hamilton started from the back of the grid after he failed to set any lap time in qualifying due to a power unit failure. The Briton, who took pole in the first two races of the season but then made slow starts, fought back to seventh in the race in Shanghai. "It's a very bizarre situation," Mercedes motorsport head Toto Wolff told Sky Sports television. "It seems like the same failure as in Shanghai, which means we have to reassess the root cause of the failure. "He seems to have all the bad luck and the other side of the garage has all the luck... It's getting tough for Lewis now and I have no doubt he will come out of it. But he has every right to be upset." "Of course, I am aware of the misfortune of my direct competition, but then I would say its more them being unfortunate," Mercedes' Rosberg told reporters when asked whether he felt lucky. Rosberg, who has finished runner-up to triple champion Hamilton in the last two seasons, has won the first three races of the campaign - six in a row including the last three of 2015 - and leads the Briton by 36 points. "On my side it's been... I wouldn't say a special day, but I'm completely satisfied," said the German. "There's not many days like that out there. "My car was just on rails, the balance was right and I was on it and it was just feeling great. So it was a particularly special experience out there." That said, Rosberg was concerned that his team's famed reliability was not what it used to be. Dominant Mercedes have won 35 of the last 41 races, and will have started 40 of 42 on pole, but there are clear chinks in the armour. Hamilton, who will start 10th on the grid on Sunday, has now been sidelined in qualifying for two successive grands prix. "It's not something that I can influence. Of course, I am aware that reliability is not our strength at the moment, it's an area we need to be working on," said Rosberg, who suffered throttle failure in Russia last year and retired after starting on pole. "I have all the trust in the team that they are going to get on top of things very quickly and sort out the few little issues that we are having at the moment." Ferrari's Kimi Raikkonen and Williams' Brazilian Felipe Massa will share the second row with Australian Daniel Ricciardo behind for Red Bull with Force India's Sergio Perez sixth. Vettel starts in seventh place with Russian Daniil Kvyat, the Red Bull driver that the German accused in China of behaving like a 'madman' and overtaking 'like a torpedo' as the Ferraris collided, together on the fourth row. "I think we can have a very good race. The car feels good," said Vettel. "I think we've done our homework."
Hello! socialbuzz 1.0 Is Not Installed Please Run Installer First For More Information Read Documentation.Hello! socialbuzz 1.0 Is Not Installed Please Run Installer First For More Information Read Documentation.